ISHAM NEWS! (30-06-2017)
Dear , The program of the 20st ISHAM Congress in Amsterdam, 30 June - 4 July 2018 is now available here. Mark the date in your agenda, you may not miss this event! There are four tracks: fundamental, clinical, translational and special interest (working groups), with 6-7 parallel sessions. A total of 64 symposia has already been allocated, 8 plenary lectures, some satellites and meetings, and several electronic and paper poster sessions, which will receive sufficient attention through the use of state-of-the-art presentation technology. The Young ISHAM day is devoted to careers in mycology, with a YISHAM beach party, and later there is a surprise congress dinner which we are sure you will like very much. There are pre-congress meetings on dermatophytes, the CPA network, a course on histopathology, and post-congress workshops on black fungi and veterinary mycology. In the meantime you may enjoy Amsterdam, a very international and very pleasant city.
CPAnet will organize its second annual meeting on the 30th of June 2018, in Amsterdam just before the ISHAM congress. CPAnet is a European research network to promote clinically oriented research in the field of chronic pulmonary aspergillosis (CPA). After a successful kick-off meeting in Borstel, Germany this year with 28 clinicians and scientists from 11 European countries, the agenda of this meeting will be to highlight current achievements and to discuss future projects. Everybody interested in CPA will be welcomed to this second meeting. More information will be available soon.
A congress-blog with somewhat extraordinary aspects of The Netherlands has been started, to help you to enjoy your time in Amsterdam.
We announce with great sadness that Bill Dismukes passed away after a long struggle with chronic illness. He died peacefully at an inpatient hospice unit very close to his home. Though not unexpected, this is a great loss for our community, especially those of us at UAB who worked closely with Bill over the last 30 years.
The 14th meeting of the Nordic Society of Medical Mycology will be organised in Copenhagen, Denmark, 24-25 August, 2017. This is the flyer, and the program can be found here.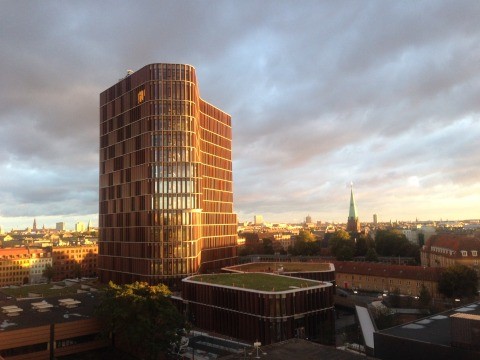 The opening of a new laboratory of the Westerdijk Institute, formerly called Centraalbureau voor Schimmelcultures (CBS-KNAW) and part of the Royal Netherlands Academy of Arts and Sciences (KNAW) will be on 31 August 2017 in Utrecht, The Netherlands. This is the website.
We congratulate former ISHAM President Johannes Müller (1994-1997) with his 90st birthday. On this picture he celebrates with his former student and former ISHAM treasurer Reinhard Kappe at his home near Freiburg, Germany, May 2017.
You are invited to attend the 5th International Symposium on Chromoblastomycosis, in Havana, Cuba, December 5-8, 2017. See the preliminary agenda here. Chromoblastomycosis was recently added to the WHO's list of 'Neglected Tropical Diseases".
The 15th Infocus on management of fungal infections in Latin America will be organized in Curibita, Brazil, 16-18 November 2017. This is the website.
The 42nd FEBS Congress on molecules and cells will be held in Jerusalem, Israel, 10-14 September 2017. For further information, visit the website.
The second international meeting on Sporothrix and sporotrichosis will be held in Guanajuato, Mexico, 11-12 September 2017. Please visit the website for information and registration.
A 5-day course on Fungi of the indoor and outdoor environment is organized at the Scientific Institute of Public Health in Brussels, Belgium, 23-27 October 2017. For registration, click here.
Do you have anything to announce to the active community of workers in all fields of medical mycology, free of charge? Please send a link to your event to s.hoog@westerdijkinstitute.nl.